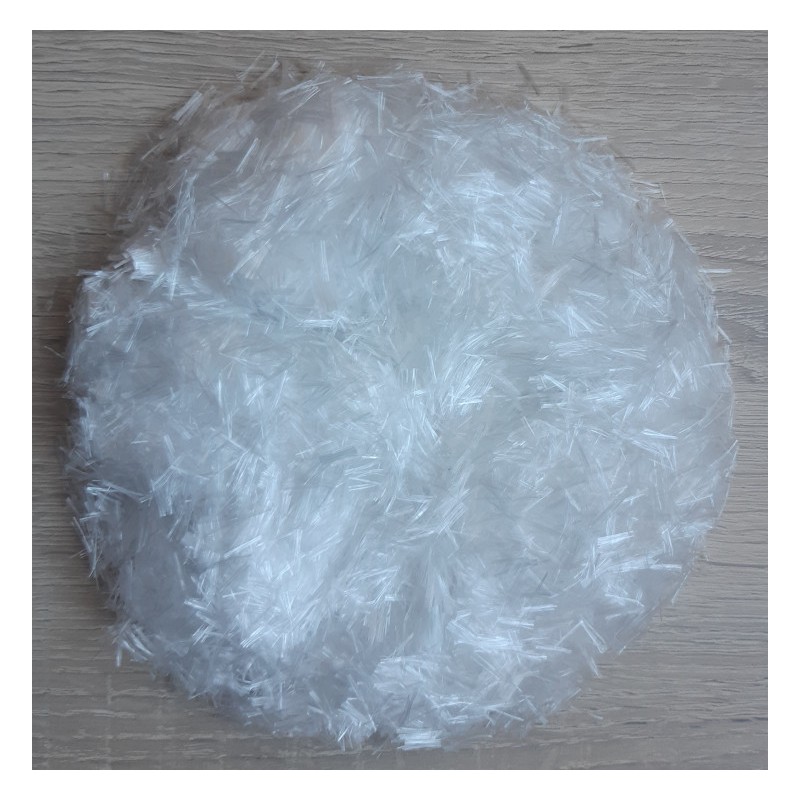  
AGRESFIBRE
AGRESFIBRES® is a polypropylene based fiber which is manufactured for strengthening concrete and to protect concrete against micro cracks. Its aim is to reinforce concrete and mortar, and to replace wire mesh.
AGRESFIBRE is a fibrillated fiber made of pure polypropylene. It is intended to be incorporated into basic matrix (concrete, mortar or gypsum) to form a homogeneous material.
Application Areas :
Wire mesh replacement for screed.
Advantages :
Avoids micro cracks in concrete.

Nicely closed surface of concrete.

Less corrosion.

Longer lifetime and higher long-term concrete stability.

Provides much better and more stable surface and more resistant concrete.

Simplification of work and time saving.
The more AGRESFIBRES are mixed into the concrete, the better the quality of construction.
Characteristics :
Material : Pure polypropylene
Density : 0.91 g / cm³
Melting point : 165°
Tensile strength : 320 - 400 MPa (N/mm²)
Electrical conductivity : < 10-13 Siernens
Young Modulus : 3500 - 3900 MPa
Thickness : 6Dtex* (=18y)
Section : Circular
Length : 10 mm
Elongation : 15 to 20 %
*1 Dtex = 1 g / 10 000 m of yarn.
Recommendations :
AGRESFIBRES® is in mesh beams form in different lengths.
Optimal Dosage : 1 dose of 100 g per 100 liters of mortar.
Packaging :
Packs of 100g. (130 pieces in each box.)

Packs of 1 kg.