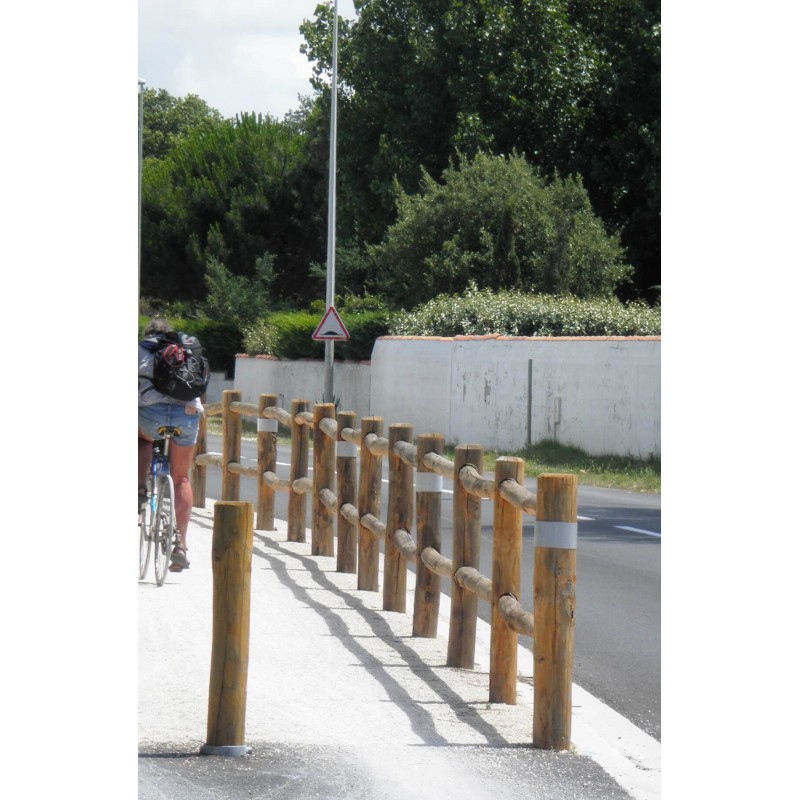  
URBEO
All types of products are milled, sliced and drilled to carry out your projects. Both rustic and natural in appearance, it is easily installed and able to cope with variations in ground conditions.

Urban planning with chestnut :
Chestnut is well known as being naturally durable (EN 350-2) and long-lasting. A chestnut stake will last for years without any chemical treatment. Machining method enables perfectly calibrated round woods, 4 to 20 cm in diameter and up to 3.50 m long. URBEO is a real ecological response for environmental standards and sustainable development objectives.
Chestnut is the ideal fencing material.
It is ideal because of its durability and resistance to rot. Chestnut is full of tannin (a natural preservative) which makes it resistant to rotting. URBEO is a great solution for outside projects.

A range of natural products :
Hedges

Logs / Half logs

Trellises

For original designs :
Fences with poles or stakes

Trellis fence

Post or Rail barriers

Enclosure for horses (horse fencing)

Borders

Pergolas

Gateways, gangways or footbridges

Cladding

Staking

Development of green areas, coastals and forests

Roads

Parks and gardens

Round woods from 4 to 20 cm in diameter and up to 3.50 m lengths.